Upgrades on cranes and port equipment
A lot of our activities involve overhauling cranes and other port equipment in every corner of the world. Every type of renovation or replacement requires a different approach and comes with different problems and challenges. It can be quite a creative job to modify equipment in such a way that we can overhaul every component of a crane or other types of port equipment in a safe and secure fashion. You can read further on this page for an example of an overhealing project we conducted, or you can read about more projects here.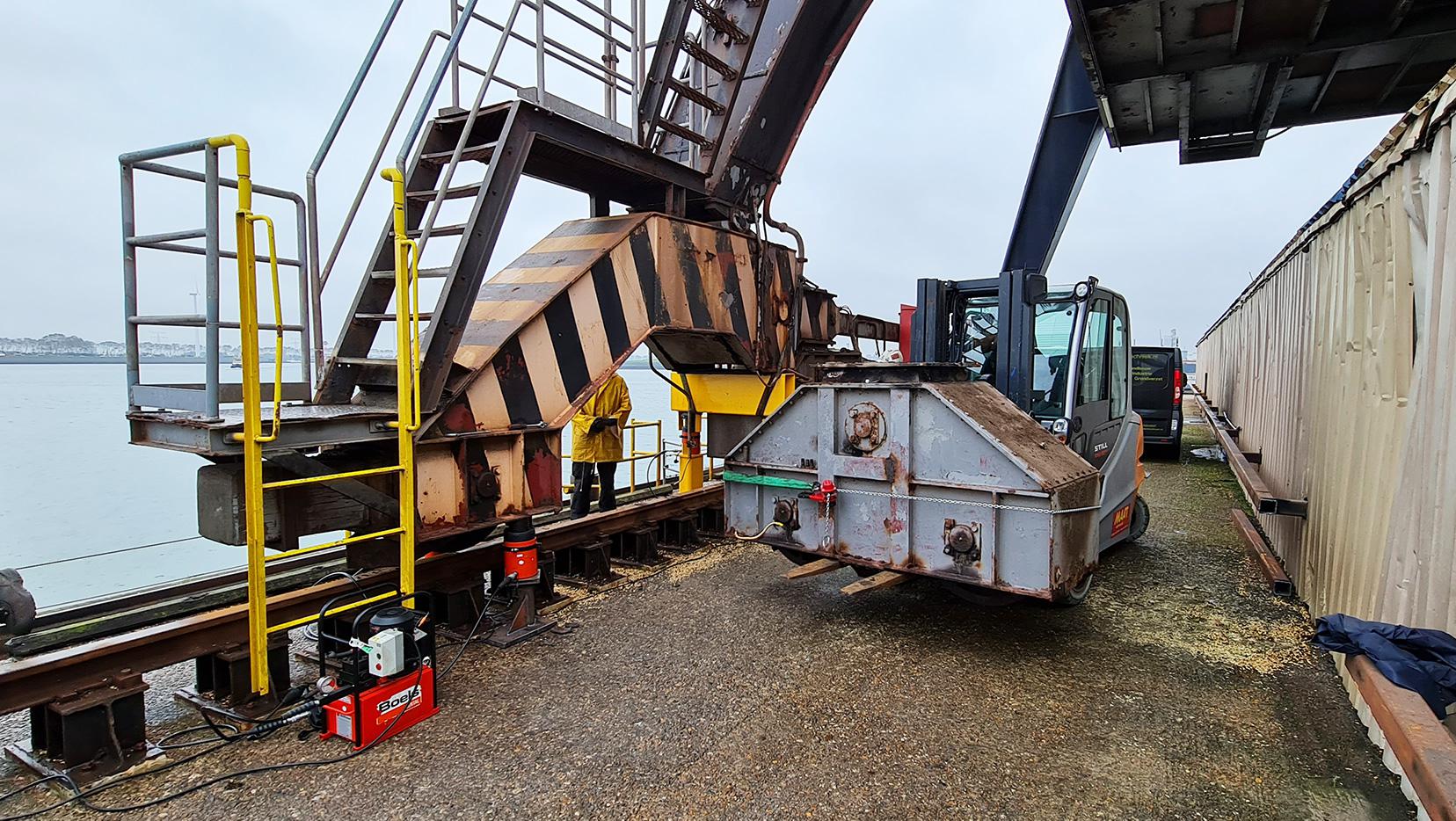 Overhauling a slewing bearing
This might have been one of our most exciting projects we have done throughout the years. The slewing bearing of a 1600 ton crane had to be replaced on board of a ship. Due to the (literal) weight of this operation, the captain of the ship had his crew disembarked as a precaution.
All alone on the ship, the MBTS crew got to work. We had to lift the crane securely in order to replace the worn out slewing bearing, which has a diameter 6 metres, so, we did what we normally do: we build a frame around the pedestal of the crane.

Within this framework the hydraulic jacks push up the heavy crane. Because these jacks can be regulated seperately, the crane can be leveled at all times. Once the crane was lifted and leveled, we took out the slewing bearing and checked whether it was possible to replace it. In this case, nothing had to be modified in the crane before putting in the new component. We just assembled the new slewing bearing and lowered the now complete crane back to his spot on the deck. An exciting project that worked out exactly as planned!