At MBTS we manufacture and overhaul cylinders in-house. We overhaul any type and dimension. We noticed that Manufacturers and customers have the habit to look for the cheapest option. This can lead to a crane to not operating according to the correct specifications she is in, which actually increases costs in the long run. For example: container handling is completely different from bulk handling. It is a dynamic versus a static operation. Because we manufacture new-built cylinders (to a max. stroke of 15 metres and a bore of 1 metre) and modify and improve cylinders ourselves, we can adapt equipment to any specific operation.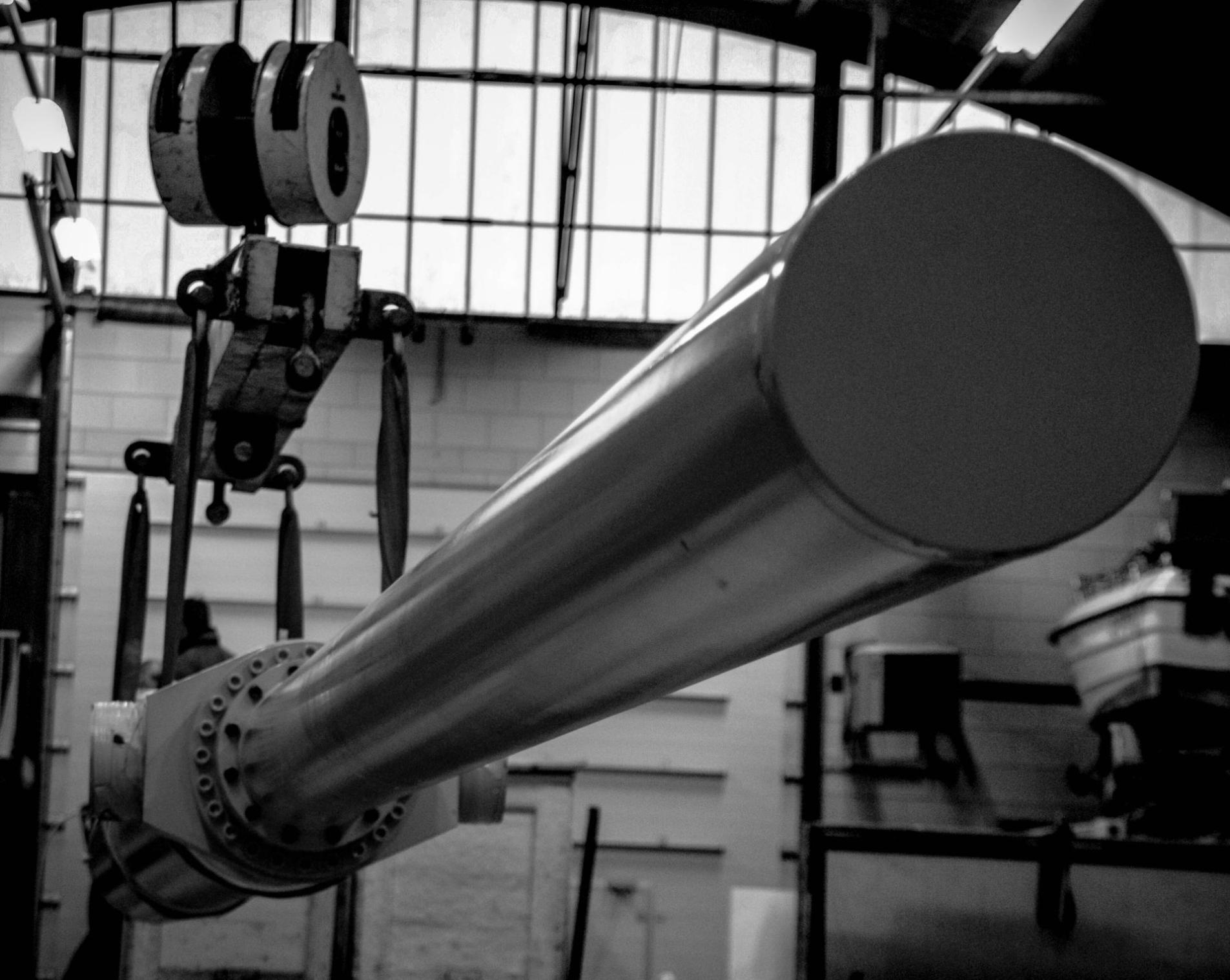 Overhauling used & manufacturing new cylinders
The MBTS crew is specialized in overhauling any type of cylinder used for hydraulic cranes. Each type of cylinder requires a different approach, but over the years we aquired quite some operational knowledge and working methods that are smart and cost-effective.
We regularly modify cylinders by adjusting components, instead of improving the entire cylinder. This allows us to overhaul them on site, which significantly reduces service intervals and saves a lot of time and costs.
If you have questions about our components or working methods: feel free contact us.